Every year, millions of Americans file their tax returns. And, every year, thousands of them miss out on valuable tax breaks and never even know about them. Here at the MB Group, we want every client to get the best return possible and never, ever, overpay. Our Certified Tax Coaches work with you year-round to create personalized tax strategies that maximize your return and ensure you are taking advantage of every tax break available.
Too often, people only think about taxes during the tax season, and that can leave you unprepared when it comes time to file. A Certified Tax Coach will help you plan ahead, so you feel confident and have no stress about the coming tax season. We've put together this quick guide, so you can learn more about what a Certified Tax Coach is and how they can help you.
What is a Certified Tax Coach?
Certified Tax Coach (CTC) is a designation held by an elite group of tax professionals who demonstrate financial expertise and tax planning excellence. Less than 500 individuals have achieved the Certified Tax Coach designation. To earn the CTC designation, coaches attend a rigorous training academy and must fulfill ongoing professional education requirements. A Certified Tax Coach provides outstanding service by working closely with each client and personalizing a long-term, high-impact tax planning strategy that ensures the best possible outcome.
How is a Certified Tax Coach (CTC) different from a Certified Public Accountant (CPA)?
Certified Tax Coaches may be Certified Public Accountants (CPAs), Enrolled Agents (EAs), Certified Financial Planners (CFPs), licensed attorneys, or other financial service professionals. While all these professionals may have knowledge of the tax code and tax law, only a Certified Tax Coach specializes in utilizing personalized, proactive, and high-impact tax-planning strategies to save you money. Our team of professionals includes expert Certified Public Accountants and Certified Tax Coaches, so you get the best tax planning and preparation services available.
How can a Certified Tax Coach help me?
A Certified Tax Coach may be right for you if you want:
Year-round service and expert tax guidance tailored to suit your needs.
A proactive approach to avoid expensive fees and fines.
Personalized, high-impact tax planning strategies that ensure maximum returns.
The confidence that comes with partnering with the most knowledgeable tax experts in the industry.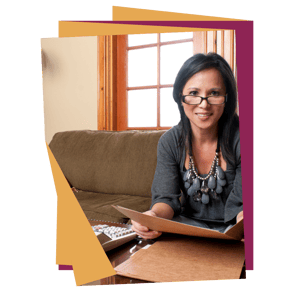 A Certified Tax Coach will work with you all year-round, getting to know you and your tax needs on a personal level, allowing them to create a long-term tax planning strategy that is tailored to you. Because of this close working relationship, your Certified Tax Coach will plan ahead and prepare you for every tax circumstance that may come your way. They are in regular contact with you, are always up to date on your specific situation, and will make sure you are on track to take advantage of every tax break available.
Your coach will let you know what documents you need, or what steps you need to take, so that you never miss out because you are unprepared. With their expert planning, you will feel confident that you won't have any nasty surprises in the form of an unexpected tax bill. A Certified Tax Coach can help you avoid excess fees and fines that eat into your profits, putting more money back in your pocket.
Finding the best Certified Tax Coach
With less than 500 Certified Tax Coaches in the United States, the MB Group is proud to make these highly specialized professionals available to our clients. Whether you are an individual with complex tax needs or a business owner in need of accounting and tax services, we can help.
When you work with one of our Certified Tax Coaches, you get the same honest, friendly, and excellent service that our team is known for; plus, the confidence that comes with knowing you have personal access to the most specialized tax planning guidance in the industry. Contact us today to partner with a Certified Tax Coach who will put their expert knowledge to work for you.