Certified Public Accountants (CPAs) are some of the highest trained financial advisors. You can find them in some of the most trusted financial institutions you will work with. In order to receive the title, an individual must first complete school, they must then perform work to gain experience and pass the CPA exam, which is a rigorous one. Only then can the person become licensed. When you put your finances in the hands of a CPA, you can rest knowing you have someone who is among the best in the field. So, what types of things might you want a CPA for? Let's take a look.
Tax Planning
Your CPA is invested in helping you make the right decisions for your future. One of the ways they can help you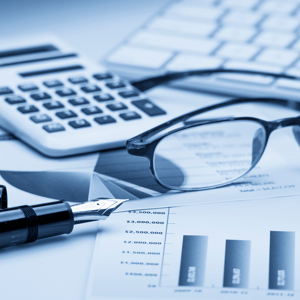 do that is through tax planning. When you start making plans on how you can save your money for retirement, you have a lot of options. The choices can be confusing. What is the best investment? Where do you start? A CPA can help lay out your choices for you. They can help you set up things like education accounts for your children and help you determine where to invest retirement funds to realize the best outcome. With their knowledge of how taxes work, they know the best ways for you to hold onto more of your money. For example, is it better to give your children their inheritance now, wait until you pass, or is there another option? Your CPA can answer that question.
Tax Preparation
Tax laws change every year. It can be a full-time job trying to keep up with all the changes. A CPA makes knowing these tax laws part of their job. They can help guide you in regards to what paperwork you need to keep, such as receipts for work-related trips. When it comes to tax preparation, they can help you gather all the information you need, help you know which filing status will bring you the highest gain, and they can help you find credits that you may never have even considered. With a well-experienced CPA on your side, tax season doesn't have to be stressful.
Consulting
Should I invest in that new business? What is the best retirement plan? I inherited this money, is there a way I can manage it without ending up paying a fortune in fees? These and other questions are normal, everyday ones in a CPA office. People don't always need to have an accountant do the work for them but often they have questions. This is especially true if it is a subject that rarely arises. In most cases, a CPA is willing to sit with you and answer questions. They may even answer questions you didn't realize you had because they are so familiar with the waters you are just starting to wade in.
Business Services (Payroll, Cash Flow, etc.)
Running a business can have you going in a dozen different directions at once. One area that is often time-consuming and confusing for many business owners is accounting. This includes things such as budgeting, payroll, taxes, and more. Hiring a CPA is a good way to make sure you follow the laws in regard to unemployment and taxes. You will not have to spend time and energy dealing with payroll if you hand that responsibility to a CPA firm. This frees you up for concentrating on the areas of the business you find most confident in performing.
As you can see, a CPA can be invaluable where your financial business is concerned. This article covers the most popular duties they can perform, but sitting down and speaking with our team might have you pleasantly surprised at just how helpful they can be. Contact The MB Group today.