Health savings accounts (HSAs) are a growing trend in health care. An HSA is a tax-exempt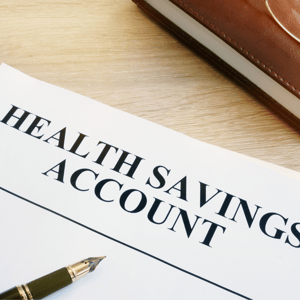 savings account established for the purpose of paying for the qualified medical expenses of an individual and/or his or her spouse and tax dependents. HSAs are designed to provide eligible
individuals with the following federal tax benefits:
HSA contributions are tax-free.
Interest and other earnings on HSA contributions accumulate tax-free.
Amounts distributed from an HSA for qualified medical expenses are tax-free as well.
In addition to tax benefits, HSA plans have grown in popularity because they offer potential health care cost savings to both employers and employees. For example, individuals covered under an HSA are more likely to seek preventive care, choose generic drugs, not misuse the emergency room, and use online tools to research health care providers
2020 HSA Annual Limits
Single Coverage
HDHP minimum deductible: $1,400
HDHP out-of-pocket maximum: $6,900
HSA maximum contribution: $3,550
Family Coverage
HDHP minimum deductible: $2,800*
HDHP out-of-pocket maximum: $13,800
HSA maximum contribution: $7,100
*For family plans that have deductibles both for the family as a whole and for individual
members: If either the family deductible or the deductible for an individual member is less than
the minimum required deductible, then the plan is not an HDHP.
Example: A family plan has a family annual deductible of $3,550 and an individual deductible of
$1,500 per family member. This plan is not a qualified HDHP.
Catch-up Contributions
Individuals who are 55 years old and older are allowed to contribute an extra $1,000 per year to
their HSA, to help them save for retirement.
For more information about HSAs or eligibility, contact Benefits Texas today!
jack@benefitstexas.com
www.benefitstexas.com