As a real estate agent, you are dedicated to helping others achieve their goals, dreams, and aspirations through acquisition and sale of property and homes. But who is helping you achieve yours? Fortunately, the team at MB offers access to teams of specialized support and services for financial planning for real estate agents. We'll guide you through the process and help you confidently check all of the boxes, so you can make your vision of the future your reality. Continue reading to learn more about our financial planning for real estate agent service.
Start with Previous Year Performance
As the old adage explains, you can't know where you're going if you don't know where you've come from. With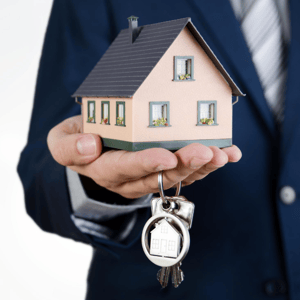 this in mind, one of the first steps we take in financial planning for real estate agents is to review your previous year's financials. This will allow us to set a benchmark and gain real insight into what to expect for the subsequent years.
A key component of examining the previous year's performance is your expenses. As a real estate agent, you're an independent contractor, which means you will more than likely have several different classes of expenses, which can double as valuable real estate deductions. Your financial planning professional will help you walk through the process and maximize your tax return by strategically utilizing eligible business expenses as tax deductions.
What If It's My First Year?
If it's your first year as a real estate agent, you probably will not have data from the previous year. But all isn't lost. We will use our expertise to help make feasible projections on what you can expect in expense and income data based on other first-year agents we've created financial plans for.
Business and Personal Expenses for Real Estate Agents
Whether you sell one home or 1,000 properties, one thing is certain: you will have expenses. And we tend to strategically start with the expense column when creating financial plans for real estate agents. In doing so, we'll help you understand the exact amount of income you will need to make to cover your basic needs, which could be considered as your real estate breakeven point. Some of the most common business expenses you may incur include:
Vehicle fuel expense
Vehicle repair
Mobile phone expenses
Laptop and other electronic equipment
Marketing budget
Website hosting
Signage
Home office
Gifts to clients
Membership dues
State and Federal income taxes
While most of your business expenses will be tax-deductible, creating a financial plan for real estate agents also entails taking a close look at personal expenses. Your personal expenses will also help determine how much you'll need to earn in commissions to break even and turn a profit. Common personal expenses can include housing, personal vehicle, insurance, debt, food, etc.
Previous Year's Income
If you're like most real estate agents, the majority of your income will be derived from real estate. However, the savviest real estate agents are skilled at diversifying their income to help them achieve financial independence. The experts at MB Group can work closely with you to discover which alternate streams of income would be most ideal for your profile, such as rental income.
What Was Your Profit Last Year?
The last step in examining your previous year's performance will be to figure your profit and understand your cash flow. How do you feel about your previous year's performance? Are you happy with the numbers? By conducting this type of analysis, you can strategically find ways to increase your income, reduce expenses, or both to achieve the profit you desire for the next year.
Create a Financial Plan for the Coming Year
Once we have reviewed your previous year's performance, we can move forward with your goals and aspirations in mind. The team at MB Group will work with you to set attainable financial goals. We will help you confidently answer:
The number of homes you should sell during the year to accomplish your income aspirations.
An estimate of the number of leads required to sell your target number of homes.
Armed with this information, you can move forward with strategy and purpose.
Improve Financial Wellness with a Plan
Realtors face unique challenges when it comes to financial planning and financial wellness. In addition to fluctuating income, you need to deal with business fees, taxes, and other unexpected expenses along the way. Because of this, it's critical for real estate agents to establish an emergency fund and diversify their investments.
Emergency Funds
Did you know that 40% of Americans would struggle to cover a $400 emergency expense? It's important to have enough cash on hand to cover anywhere from three to six months of living expenses. By establishing an emergency fund, you'll have resources that can carry your family through tough economic times. If you're struggling to find ways to save money, you can always look to cut expenses and redirect the savings into an emergency savings account. Even small changes can quickly add up over time.
Diversifying Investments
As a real estate agent, you have an excellent opportunity to truly diversify your investments. On one hand, it's critical to invest in yourself and your future with often-tax-deductible retirement plan options. Fortunately, the experts at MB Group can help you understand your options and guide you to the best solution.
In addition, your business offers you insider access to some of the best and most enticing real estate investment opportunities. Investing in real estate has proven to be one of the soundest investment decisions.
Contact MB Group for Financial Planning for Real Estate Agents
When it comes to financial planning for real estate agents, the team at MB Group can help. We will help you create a formal plan based on where you are today and where you want to be.
Contact MB Group today for financial planning for real estate agents.